OFFICE ANSWERING SERVICE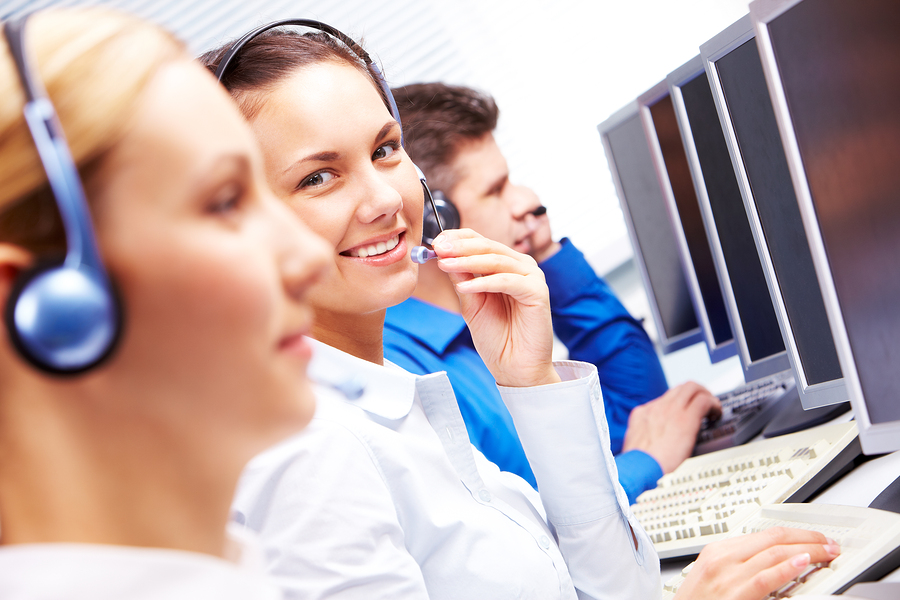 Simple Pricing, No Nickel and Diming, No Hidden Fees
Office Answering Services . OUR GUARANTEE: The lowest pricing for live telephone answering services and only the very best clear speaking receptionists.
A quality answering service can help your small business or office with a 24 hour live receptionist that can remotely answer your customer telephone calls in your business name, and deliver your messages quickly and accurately. In many cases for as little as  $2 a day our virtual receptionists can help provide excellent service to your customers when you're not able to. We can handle call overflow, appointment setting, emergency dispatch services, call screening, order fulfillment and more. You can instantly access your messages in live time via call transfer, text to cell, email or online 24/7. Our 24 Hour Office Answering Service can provide customized scripting for attorneys, doctors, HVAC, real estate, government, funeral homes, apartments and nearly any small business.
Many businesses have a steady flow of inbound calls from both current and potential customers and those phone calls can arrive after hours or when you are not available. A friendly, well trained Office Answering Service orovider will lower your overhead and increase your efficiency while providing customer service that your meets or exceeds your competitors.
NO Contracts Lowest Rate Guarantee 24 / 7 Service
Office Answering Services Features:

Call Overflow
Disaster Recovery
Lead Capture
24 Hour Answering
IT Technical Support
Live Message Relay
After Hours – On Call
Help Desk Support
Virtual Receptionist
Event Registration
Literature Requests
Emergency Dispatching
Call Screening
Remote Receptionist
SMS Texting
Call Transfer Service
Call Screening
Message Handling Services
Order Fulfillment
Appointment Scheduling
SAS always delivers the best Affordable Office Answering Services and only uses US based agents speaking both English and Spanish. Never miss another call and enjoy customized call routing features, after hours and emergency call answering, professional live operators on holidays, nights and weekends, appointment setting and other affordable call center services. So whether you are looking for a flat rate phone answering service, or call screening we have solutions for the small business and fortune 500 companies that will deliver the best service that is surpassed by none.
Small Office Answering Services: Alabama-AL, Alaska-AK, Arizona-AZ, Arkansas-AR, California-CA, Colorado-CO, Connecticut-CT, Delaware-DE, Florida-FL, Georgia-GA, Hawaii-HI, Idaho-ID, Illinois-IL, Indiana-IN, Iowa-IA, Kansas-KS, Kentucky-KY, Louisiana-LA, Maine-ME, Maryland-MD, Massachusetts-MA, Michigan-MI, Minnesota-MN, Mississippi-MS, Missouri-MO, Montana-MT, Nebraska-NE, Nevada-NV, New Hampshire-NH, New Jersey-NJ, New Mexico-NM, New York-NY, North Carolina-NC, North Dakota-ND, Ohio-OH, Oklahoma-OK, Oregon-OR, Pennsylvania-PA, Rhode Island-RI, South Carolina-SC, South Dakota-SD, Tennessee-TN, Texas-TX, Utah-UT, Vermont-VT, Virginia-VA, Washington-WA, Washington DC, West Virginia-WV, Wisconsin-WI, Wyoming-WY. Outsourcing Call Centers.
Office Answering Service: Houston-TX, New York-NY, Charlotte-NC, Miami-FL, Sacramento-CA, Memphis-TN, Columbus-OH, Los Angeles-CA, Chicago-IL, Philadelphia-PA, Phoenix-AZ, San Antonio-TX, San Diego-CA, Dallas-TX , San Jose-CA, Jacksonville-FL, Indianapolis-IN, San Francisco-CA, Austin-TX, Fort Worth-TX, Detroit-MI, Baltimore-MD, Boston-MA, Seattle-WA, Washington-DC, Nashville-TN, Denver-CO, Louisville-KY, Jefferson-KY, Milwaukee-WI, Portland-OR, Las Vegas-NV, Oklahoma City-OK, Tucson-AZ, Fresno-CA, Long Beach-CA, Kansas City-MO, Virginia Beach-VA, Atlanta-GA, Colorado Springs-CO, Omaha-NE, Raleigh-NC, Cleveland-OH, Tulsa-OK, Oakland-CA, Minneapolis-MS, Wichita-KS, Arlington-TX