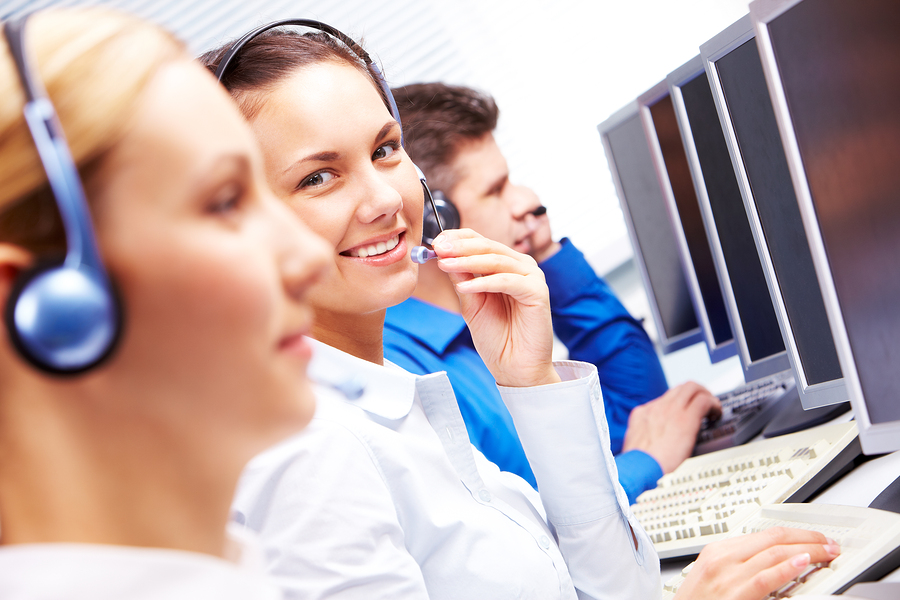 Live Voice Answering Service Provider. OUR GUARANTEE: The lowest pricing for live telephone answering services and only the very best clear speaking receptionists.
24 Hour affordable Voice Answering Services for small businesses. In business it's important that a live human answer your customer calls. Doing so prevents the loss of new customers, enhances the company image and provides uninterrupted customer service 24/7.  Our team will put together a program that is completely customized to your needs and your business.
SAS will will help you get professional answering services with no long term contracts. Quickly lower your overhead and substantially increase your efficiency while providing customer service that your meets or exceeds your competitors.
Improve Your Business, Improve Your Life
Customer service is an integral part of every business; this is how every company, big or small, determines how much following they have and how much improvement needs to be done. Being a vital role, customer service must be survived and cared for in the best possible way whether it is in person or via telephony. More often than not, since it is more practical and convenient for most clients, the channel they use is the telephone. Customers can call about the simplest things regarding a business' service or product, or they can call for an emergency or help. Being business owners, it is ideal to answer every phone call that comes in, but it cannot always be the case. What if such phone calls come in during the wee hours of the night, or during an important meeting? There really are times when some calls cannot be attended and this can sometimes be a detriment for any business.
Some people resort to hiring additional employees to answer any call that may come in. However, it may be more costly to hire and train more people to do the extra workload and to take in more hours to ensure that customer calls will be answered even during night time. This solution can prove to be impractical for some, not to mention expensive.
Live Call Answering Services – Industries Served:
The good thing is there is now a more practical and convenient way to solve this problem. Nowadays, a Voice Answering Service is available to business owners to improve their telecommunications with their clients. Gone are the days when third party receptionists are hired and are made to only take in messages and advise the caller that the person they are looking for is not available. Now that the telephony processes and demands for businesses have become more advanced, the role of answering services also evolved to help business owners.
A Voice Answering Service can provide a great deal of benefits to any business owner. These services can answer every call that a company gets during working hours and even during off hours. They can screen all calls and then transfer to the designated employee through a regular number or through a mobile phone number, and all these calls will be transferred warmly so all calls and caller's name will be given prior any transfer. Moreover, these services usually record every call or message in a database, this way every business owner can keep track of the calls they get. What is great is that hiring Voice Answering Services can brighten up any business' reputation by making it sound more professional and current. These services can improve any business' by allowing proper cost control, by providing efficient telecommunications for both the clients and the employees, and by making sure that the customer service segment of a business is well cared for.
Voice Answering Service: Houston-TX,  New York-NY, Charlotte-NC, Miami-FL, Sacramento-CA, Memphis-TN, Columbus-OH, Los Angeles-CA, Chicago-IL, Philadelphia-PA,  Phoenix-AZ, San Antonio-TX, San Diego-CA,  Dallas-TX , San Jose-CA, Jacksonville-FL, Indianapolis-IN, San Francisco-CA, Austin-TX, Fort Worth-TX, Detroit-MI, Baltimore-MD, Boston-MA, Seattle-WA, Washington-DC, Nashville-TN, Denver-CO, Louisville-KY, Jefferson-KY, Milwaukee-WI, Portland-OR, Las Vegas-NV, Oklahoma City-OK, Tucson-AZ, Fresno-CA, Long Beach-CA, Kansas City-MO, Virginia Beach-VA, Atlanta-GA, Colorado Springs-CO, Omaha-NE, Raleigh-NC, Cleveland-OH, Tulsa-OK, Oakland-CA, Minneapolis-MS, Wichita-KS, Arlington-TX